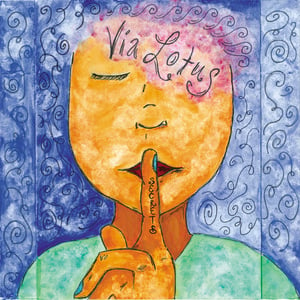 $

10.00
The Debut Full Length Album "Secrets"
1. My own Worst Enemy
2. Deja Catastrophe
3. Child
4. Deftly
5. Hey, Wait
6. Ambivalence
7. Bucket Full of Sand
8. Secrets
9. Lonely Days
10. Nothing To Say
11. They Have No Clue
12. Good Morning Angel
Via Lotus is:
Natasha Lynn Addessi
Jeffrey Christopher Klemm
Kevin Gregory Klemm
Alexander Ryan Popovici
Jared F.C. Lees
Produced, Engineered and Mixed by JCK.
Live Session Engineered by Nathan Doutt.
Mastered by James Pequignot
Recorded as LIVE as we could possibly handle on 01.30.11 at Central 8 Studios.
All songs copyright Via Lotus 2011.
Diskette Records!